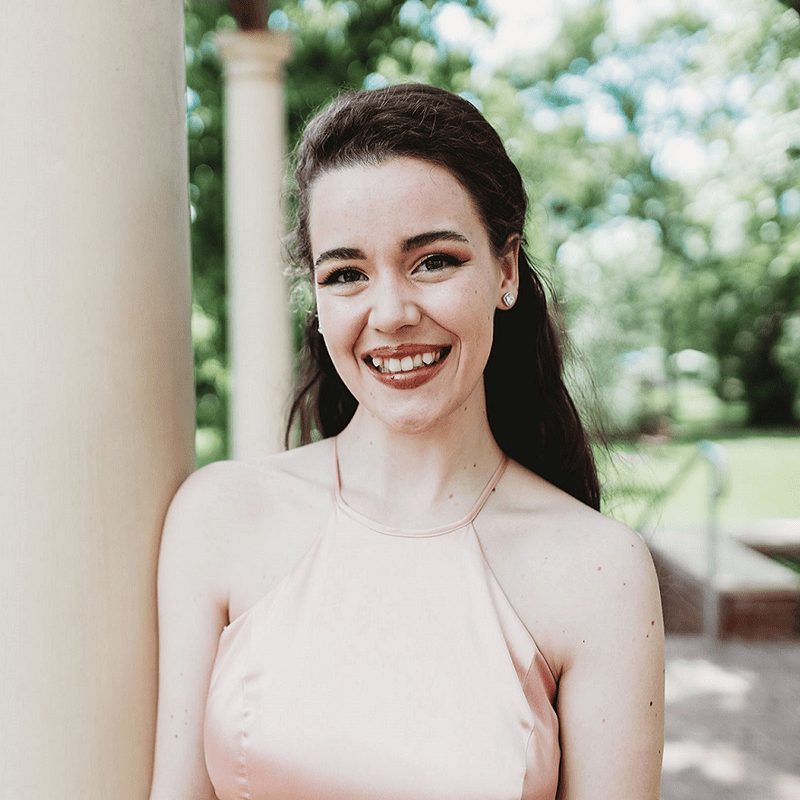 Hadassah Misner
Soprano
Featured in: Aria Laughing? A Comedy Concert
Hadassah Misner, a Dallas-based soprano and foster youth advocate, is a graduate of Texas Woman's University where she studied music with a concentration in voice. During the last decade, Hadassah has performed with national and internal companies and ensembles, including her most recent work with the DFW-based organization Opera in Concert in Italy, where she portrayed roles such as Nannetta (Falstaff), Amina (La sonnambula), and Adina (L'elisir d'Amore).
She also worked with Dr. Stephen Dubberly in a recital at The Creamery in Springfield, Missouri ("A Tale of Two Cities") dedicated to educators, friends, and family who have supported her singing journey. During the pandemic, she participated in soprano Angel Blue's Opera Studio where she was invited to sing in a masterclass led by soprano Christine Goerke. She has also performed with the Texas Woman's University Opera department in the role of Miss Pinkerton (The Old Maid and the Thief).
Outside of singing, Hadassah is known for her fierce passion in uplifting foster youth voices. Working with the National Foster Youth Institution, she was invited to sing for their 10th anniversary. In 2019, Hadassah was selected to accompany NFYI to Washington, DC, where she spoke with congressional members about the living experience of foster youth in the United States. She has written articles for The Imprint and the National Foster Parent Association about her own experience in the foster care system.
Hadassah is thrilled to be making her debut with Dallas Classical Singers in their upcoming August 2023 show, Aria Laughing?.